Hajime Sorayama was born in Japan in 1947 and demonstrated extraordinary artistic talent during his student years. He was infatuated with metals from a young age, easily attracted by sparkling things, and was enthusiastic about metal tools used in making airplanes. During his youth, Hajime Sorayama was influenced by American pop culture and was attracted by graceful female images. Using a paintbrush to depict the beauty of the human body became his passion. He is good at  replacing the texture of human skin with metal, and replacing the skeleton with machinery. His female robot works combine the softness of the human body with the coldness of metal.You can not only see his creations in modern art galleries, but also actively participate in many commercial content such as advertisements, science fiction movies, adult publications, fashion brand shows, and even industrial design. We can see Hajime Sorayama's works everywhere.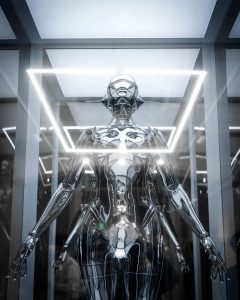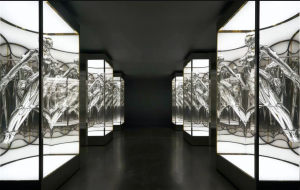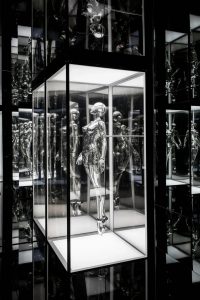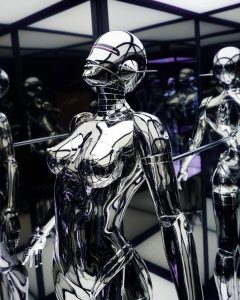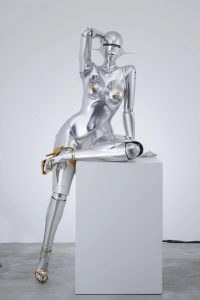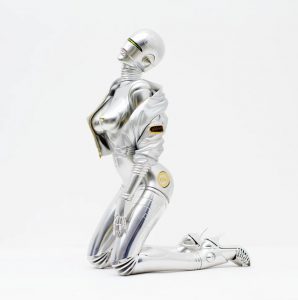 In 1977, the science fiction film "Star Wars" sparked a global trend of "humanoid machinery". The following year, Suntory wanted to keep up with the trend and borrowed the golden humanoid robot C-3PO character from the movie for promotion. However, due to high copyright fees, they finally found Hajime Sorayama to draw mechanical style illustrations. Hajime Sorayama replaced the original male robot C-3PO with a female robot and combined it with the goddess —"Maria" in her heart to create the "Sexy Robot", which was a great success.
In Hajime Sorayama's paintings, in addition to the strong impact and sexy of the female body, an extreme realism style is also essential. You can also see the most delicate and realistic depiction of the metallic luster, as if placing your hand on the canvas would freeze your fingers with metal. Just like one of his rare sculptures that does not depict the complete image of women, the concept of his hand sculpture "Mercury's Touch" is: "when you look at this sculpture, you will feel that everything touched by this finger will instantly turn into cold metal." This is an interpretation of Hajime Sorayama's entire works from sculpture to painting.With the gradual acceptance of Hajime Sorayama's artistic style by the public, it later gained attention from many commercial companies. And ushered in an explosive period of his artistic works in multiple fields.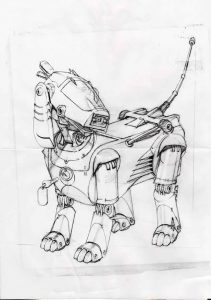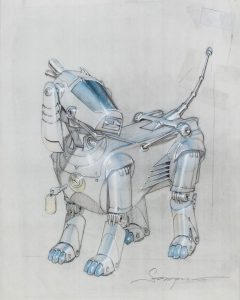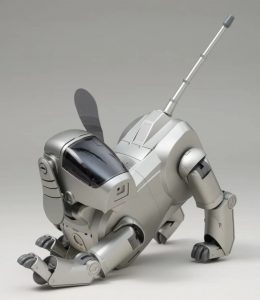 This robotic dog, born in 1999, should be our generation's initial impression of AI. At that time, I only knew that the robot dog that could only act like a real dog and roll around, responding to its owner's voice and appearance, was a Sony product, but I didn't know that the appearance of this dog was hand-painted by Hajime Sorayama. But this traditional collaboration with big brands did not make him very popular.The turning point of everything lies in the cooperation with fashion brands, which has opened up Hajime Sorayama's profound future.Obviously, fashion is a field that has a wider dissemination and greater influence than art. After Hajime Sorayama started collaborating with the fashion industry, no one would forget to use his name to promote himself.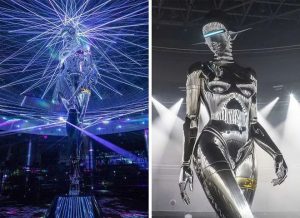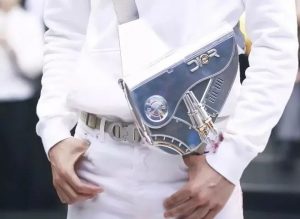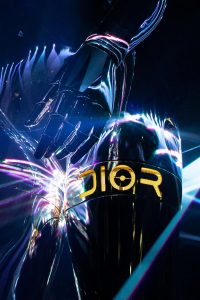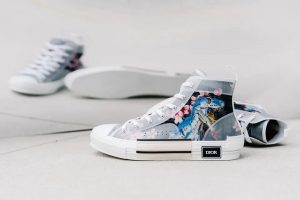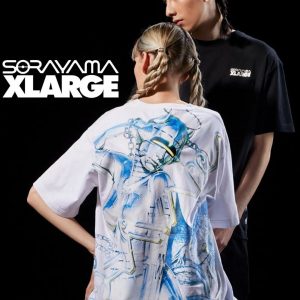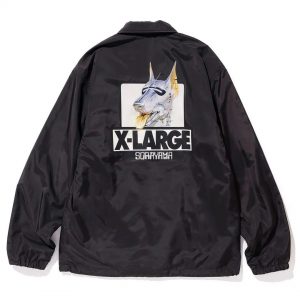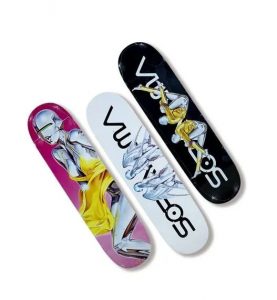 In the field of art toys, Hajime Sorayama's collaborations with other artists are also a hot topic in the collection circle.
Hajime Sorayama collaborated with Medicom Toy in 2004 to launch a 100%.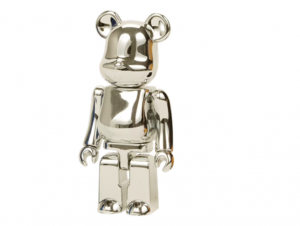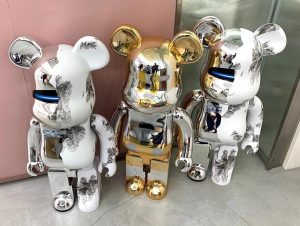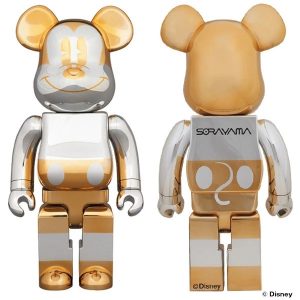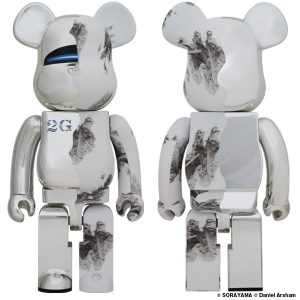 In 2009, Konyama Ki collaborated with KAWS to launch the trendy toy "No Future Companion". The black chrome version is considered the pinnacle of toy collection by trendy gamers, showcasing a distinct futuristic robot aesthetics.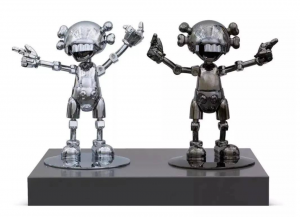 The collaboration between Hajime Sorayama and Daniel Arsham is also very popular. The styles of the two artists create a huge contrast , creating a unique sense of perfect.