Yoshitomo Nara, male, born on December 5, 1959 in Japan, is a famous modern artist in Japan. His works include comics and animations, and have been exhibited in art galleries in Europe, America, and Japan, earning him great popularity. He graduated from Aichi Prefecture University of Arts in Japan and studied at Düsseldorf Art Academy in Germany.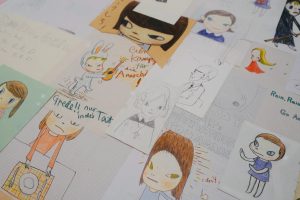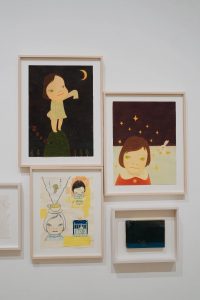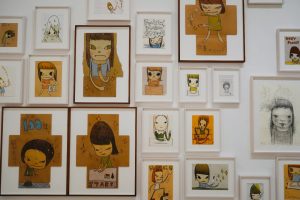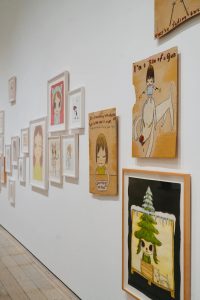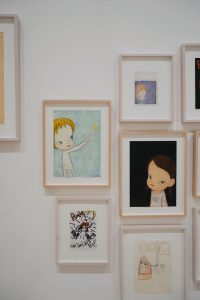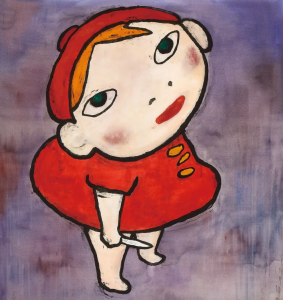 He is one of the representative artists of Japanese contemporary art.The signs under her pen are a big child, a white and docile dog, and a child dressed in sheep clothing, very cute. The characters in his works are actually characterized by the hanging and malicious eyes on their faces. The unfriendly expression in their eyes, while the protagonists in the painting, who are also in a lonely and indifferent background, cannot help but evoke love from pity.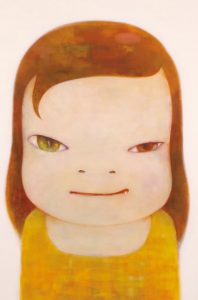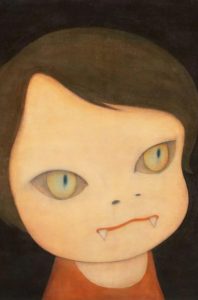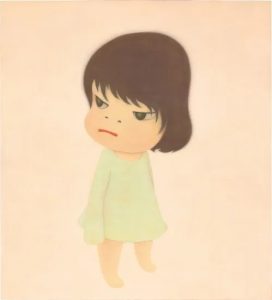 His works have been collected by multiple art galleries and institutions, and have also set a record for high prices in the auction market. As one of the most important contemporary artists in Asia today,Yoshitomo Nara drew inspiration from various sources such as politics, punk rock, folk music, 1960s counterculture, and his own childhood memories and experiences, forming an iconic style that celebrates imagination and personal introspection freedom.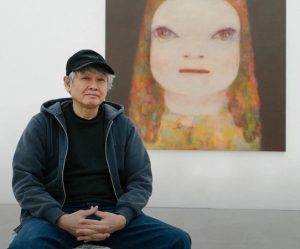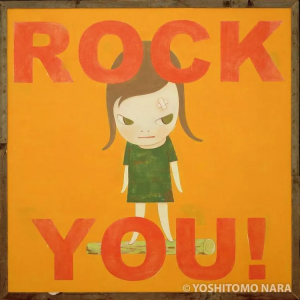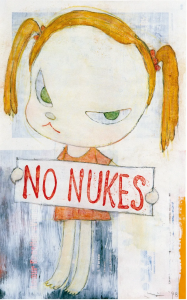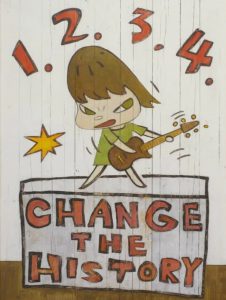 His versatile practice explores themes of isolation, rebellion, and spirituality through printmaking, painting, sculpture, ceramics, and installations. Yoshitomo Nara later repeatedly used the theme of portraits of little girls.The children depicted by Yoshitomo Nara have a "worldly face", and even when sad and angry, they have various colorful beauties. The corner of girl's eyes is hanging, and behind their cold expression, there was also a hint of thinking cunning.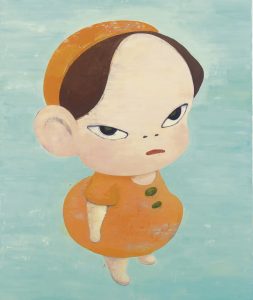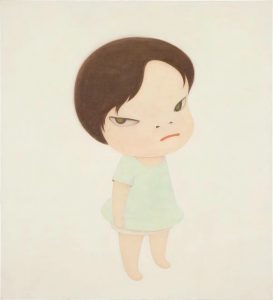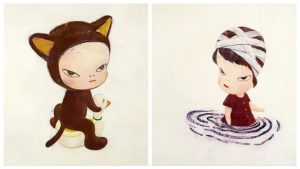 Having the appearance of a child, there are some who do not conform to their characteristics, some holding knives, crosses, torches, and even vampire fangs. These works also symbolize every small self, whether happy or sad, in a vast, indifferent, and distant world. Innocent and rebellious child, it's you, it's me, it can also be every adult who yearns to grow up.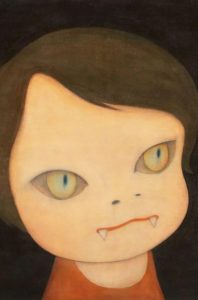 Yoshitomo Nara representative work "Knife Behind Back" was sold with a hammer of HKD 195.7 million in the 2019 Sotheby's Autumn Auction in Hong Kong, breaking his personal auction record.
The price of Yoshitomo Nara works often starts as unattainable modern artworks, which makes it difficult for many people who love his artistic style to collect them because the price is really too expensive!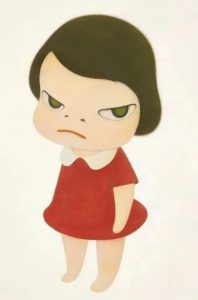 And the development of Yoshitomo Nara in the field of art toys should Thanks to How2work. The Howard Lee ,person in charge of How2work, approached Yoshitomo Nara and discussed wanting to create art toys, which led to several Yoshitomo Nara art toys that we often see later.